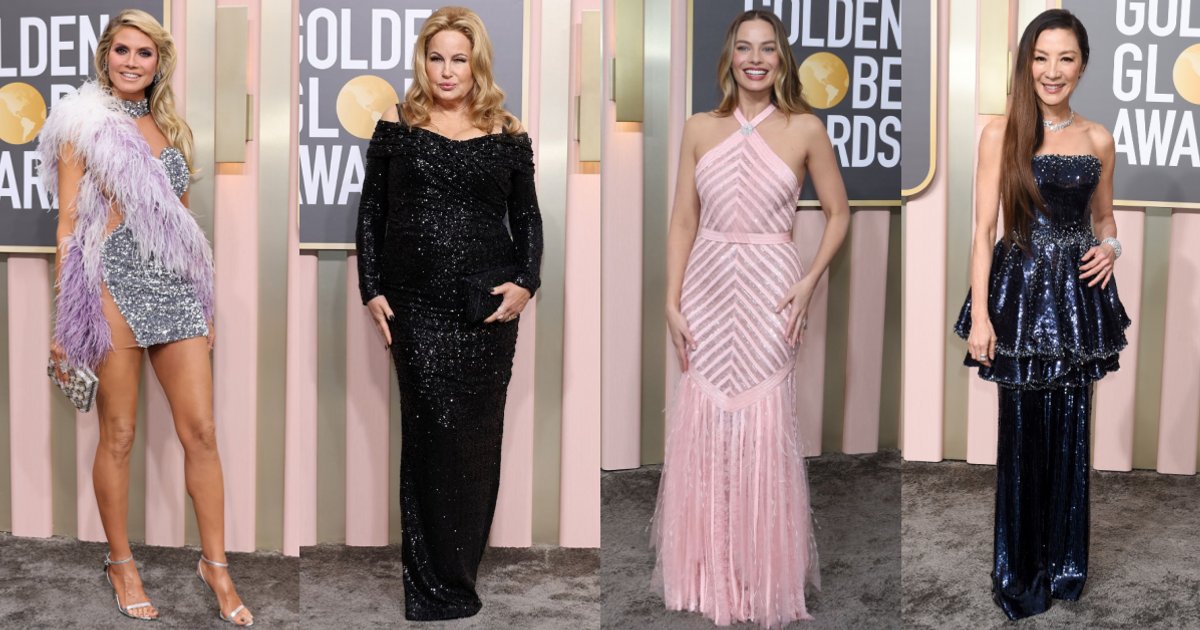 It's Golden Globes time, baby! The first big awards night of the season – and you best believe we've got our beady little eyes on that red carpet. Oh, yes – and the statue. The golden statue, too.
Among the predictions of this year's winners are movies such as Tár starring Cate Blanchett – which is up for Best Motion Picture, alongside Elvis, Top Gun: Maverick, and The Fabelmans. 
There'll also be a major spotlight on the year's best television, with nominees including The White Lotus, The Crown and House of the Dragon.  
If you're keen to watch everything unfold, Stan will live broadcast the 2023 Golden Globe Awards exclusively from 11am AEDT Wednesday, January 11.
Eeeeep! Much excitement.
But for now, we're here for fashion. All the glorious fashion.
So far, the 2023 Golden Globes red carpet is dishing out all the usual suspects: ruffles, glitter, feathers, metallics, and bold pops of colour.
But the surprise contenders? The gothic lace and… statement thongs. Sisqo would be proud.
Okay, enough chin-wagging! Scroll through to see the best red carpet fashion for the 2023 Golden Globes:
Margot Robbie.
Image: Getty