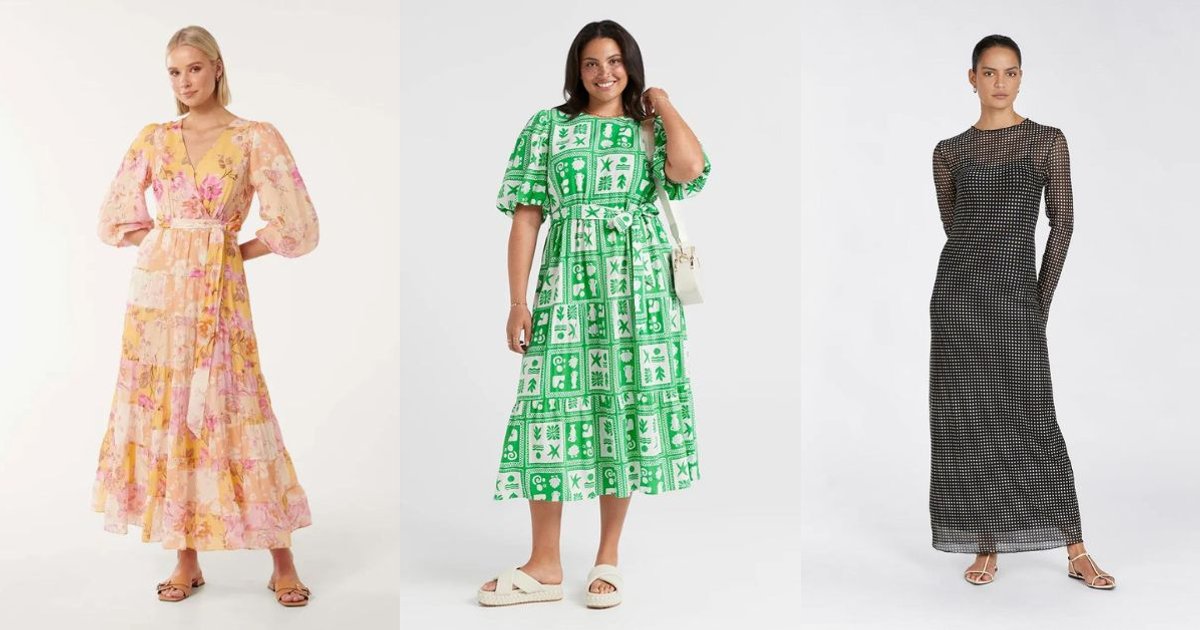 Summer is often when people show skin. 
Mini skirts and shorts, cropped shirts and sheer fabrics are stock standard in most people's summer wardrobes.
But what about the people who want to dress more modestly? Where can they go?
Watch: Closet Confessions: What Are Trinny's Favourite Party Outfits? Post continues below.
Any woman who dresses modestly will tell you the struggle of finding a dress that doesn't have slits on the side, or cutouts around the waist. 
A lot of the time, they think they've found something, only to turn it around and discover a gaping hole at the back. 
While we often link modest dressing to Muslim, Jewish and Christian women, there are so many other non-religious reasons as to why someone would prefer to show less skin. 
Some professions require people to cover up. Others don't have any particular reason at all, they just enjoy conservative fashion.
Whatever the reason, women who choose to show less skin deserve the same amount of options as everyone else, and they should have choices in front of them that don't look 'frumpy and dated'.