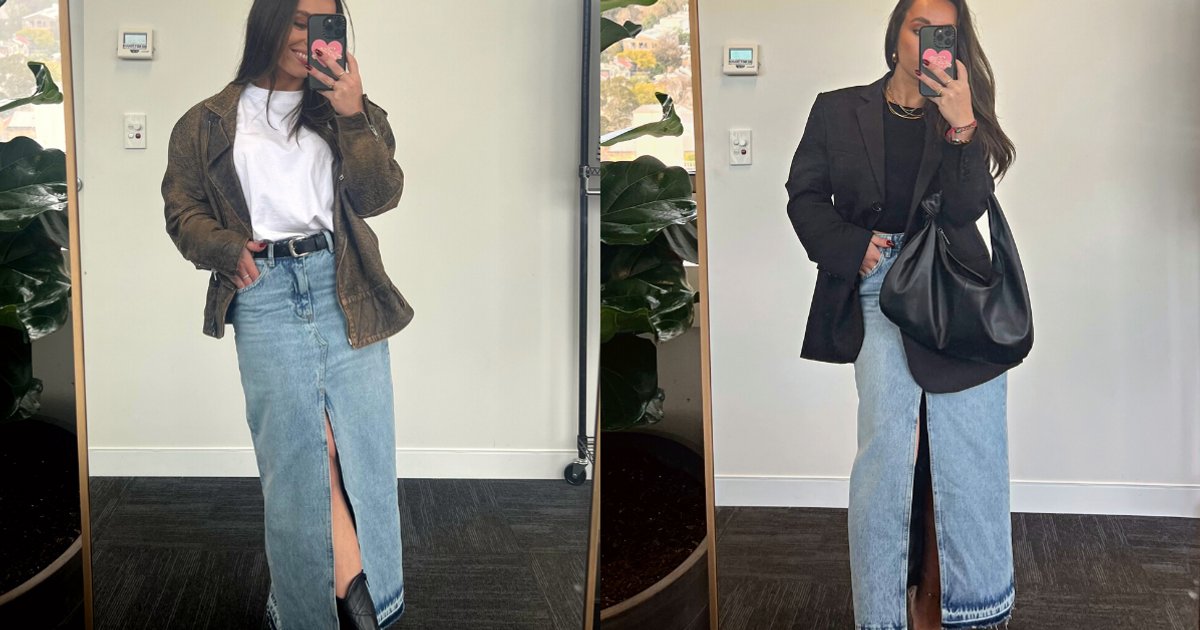 My thoughts: Ahhh, this outfit. I loved her so much. Although Nicole suggested loafers, these clogs were the closest I had and I think they worked!
Paired with my stripy oversized shirt and white singlet, it was giving 'I'm on holiday"https://www.mamamia.com.au/"I'm ready for spring'.
My final thoughts.
This has reminded me that it's so easy to assume you won't like something or it won't work for you, but you don't really know until you try it on.
I was so sure a denim maxi skirt that gave no shape would look ridiculous on me, but in reality, because of the split in the front, it didn't. 
I've actually worn it on so many more occasions than just these five office days recently, and I've loved it.
Plus, I've received many a compliment, so that's reassurance it's a winner.
Charlie Begg is Mamamia's morning editor and senior lifestyle writer. For more fashion recommendations, read her articles here and follow her on Instagram.
At Mamamia, we independently curate and write about products we rave about in our group chats and think you should know about too. If you purchase a product we have recommended, we may earn a small commission.
Which outfit was your favourite? Let me know in the comments.
Feature image: Supplied/Charlotte Begg.
Do you have any Streaming Video Services in your household? e.g. Netflix, Binge, etc. We want to hear from you! Take our survey now to go in the running to win a $50 gift voucher.