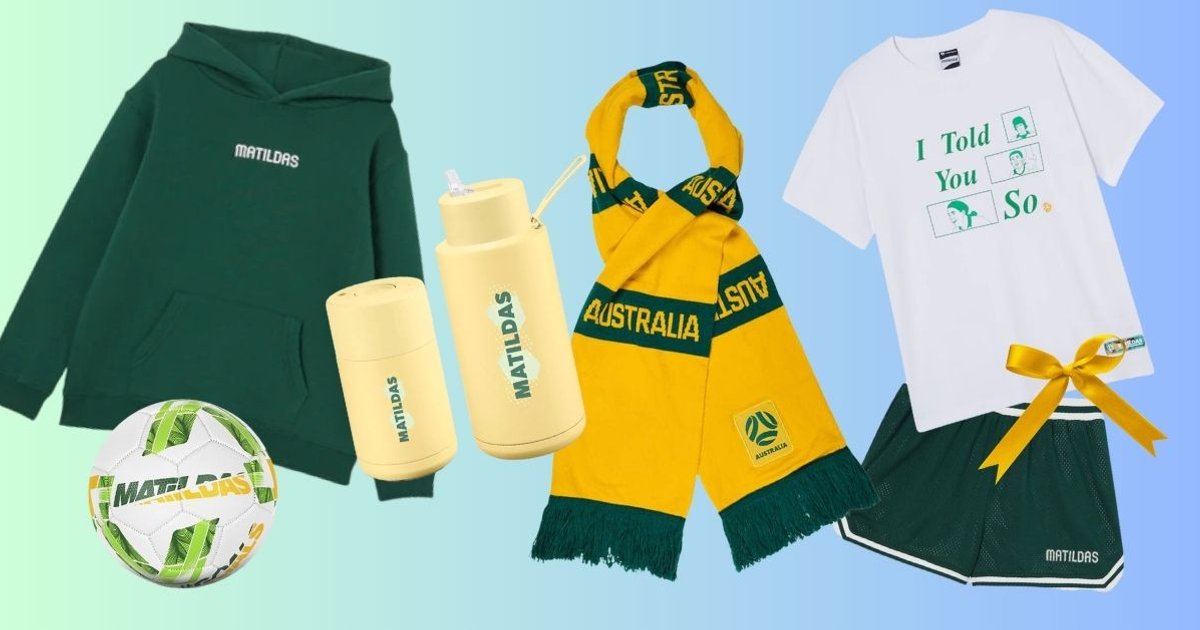 To catch up on all things Matildas and the 2023 Women's World Cup, check out our hub page here.
There's no point denying it: we're having a Matildas moment.
We've always loved our girls in green and gold, ofc, but everyone's more obsessed than ever with the Matildas as they continue dominating the FIFA Women's World Cup.
On Saturday, August 12, basically the country lost its mind as the Matildas eliminated France from the World Cup in what was a heart-stopping, nail-biting, edge-of-your-seat kind of quarter-final, that scored our girls a spot in the semifinals.
Watch the trailer for Matildas The World At Our Feet. Story continues after post.
But as the Matildas now gear up for the biggest game of the year (so far…), some of us around the Mamamia office have been feeling a little… left out. Shameful it may be to admit, we didn't ALL grab our gear in time for Saturday's game – but luckily, there's still plenty of Matildas merchandise to get our mitts on before the match against England rolls around on Wednesday, so we all look the part when we hit the local pub/park/lounge room to cheer our gals on.
Are we late to the party? Yes. (Well… some of us.)
Will that stop us getting kitted out for the next game? Heck no. 
If you, too, are in the mood to don some team colours but forgot to get in on the action early, we've got you. Whether your vibe is a comfy scarf, a loud and proud jersey, or some simple hair accessories, here's all the Matildas merch the Mamamia team is stocking up on, stat. 
(There are even picks for the kiddos.)
Image: Rebel Sport.