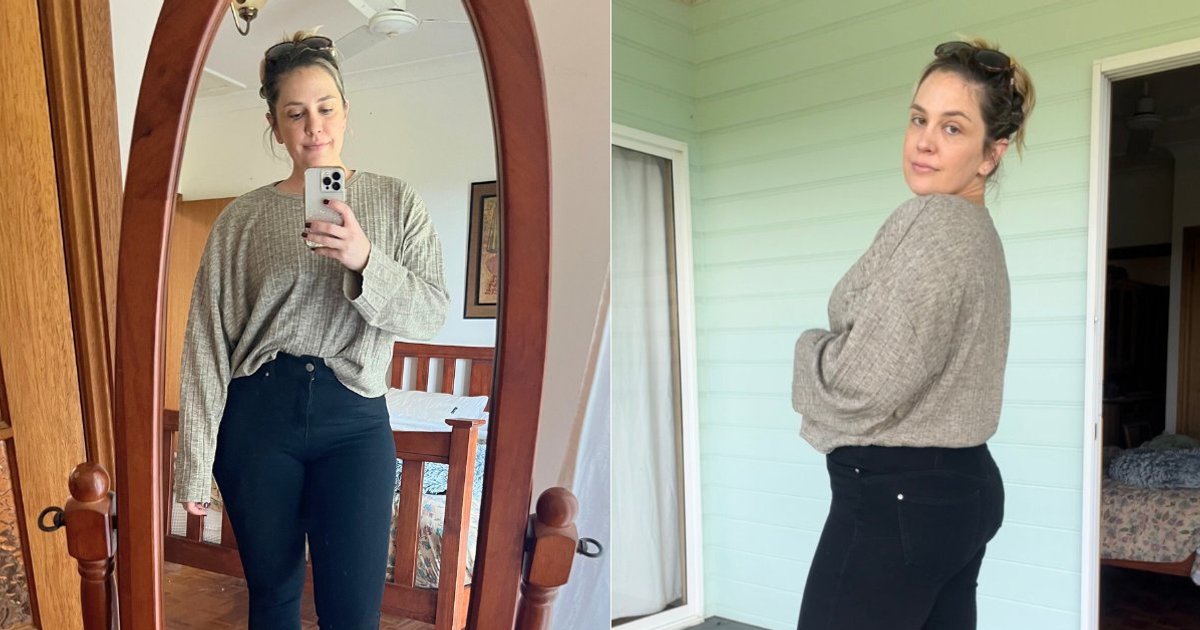 Jeans shopping is… the very worst. That's why I've been wearing the same pair of Cotton On Mum Jeans for approximately the past four years of my life (and bless them, they haven't fallen apart yet).
But I have had to face the truth recently: there's cute-faded-in-a-fashion-way jeans. And then there's should-be-relegated-to-housework-faded jeans. And my favourite pair are in the latter category, which is exactly why I found myself embarking on one of my least favourite tasks recently.
And that, friends, is how I ended up strolling through the jeans section of my local Kmart on a recent Saturday (I was just there for cheap homewares, I swear), with little expectation and even lower hope.
Until a pair of jeans caught my eye.
Watch: Mia Freedman's top jeans picks. Article continues below.
They looked… thicker than the others. Stronger. As if they might just support me through the tough times. Like a good friend. A dependable buddy. 
They were a deeper, richer, blacker black than the others. And they had one pair in my size (14). 
Meant. To Be.
Now, I'd heard good things about Kmart jeans in the past, and we already know that price doesn't necessarily equal quality (although, if you do want to fork out for $300 jeans, there's always #girlmath to help you with that). Plus, this particular style of Kmart jeans just happened to be the same ones that have been going viral on TikTok, and TikTokkers just don't get this stuff wrong. Ya know? I've seen them described as "literally magic", "the best jeans I've ever bought", and who am I to argue with reviews like that?