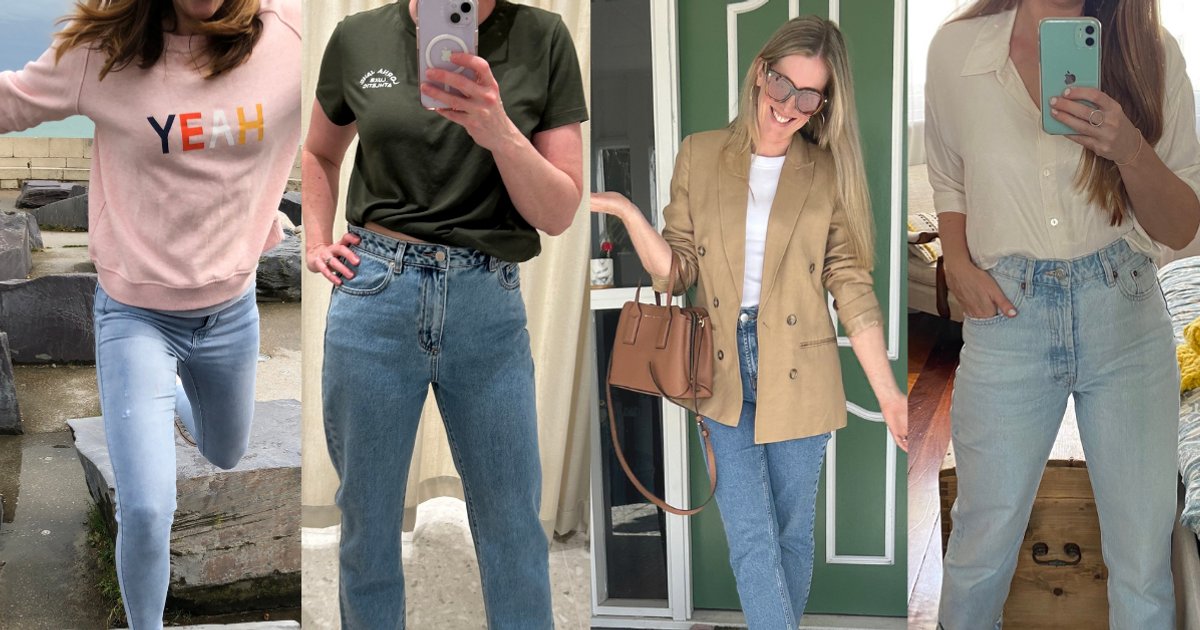 For over a decade, I didn't give the subject of jeans much thought as my skinnies existed happily in my wardrobe only to be updated occasionally with different washes, colours or rips.
Then the pandemic came along and turned me into a tracksuit pant addict and jeans became more… complicated. 
First, there was Gen Z shaming anyone over 30 for daring to wear skinny jeans with a side-part while overusing the laugh-cry emoji. Noted.
Then there was an explosion of new styles of jeans onto the market and now I am jeans-obsessed or more accurately, jeans-confused.
Watch: Iconic denim outfits. Post continues below.
I still own a pair of skinnies that I love, but my body has changed a lot since hitting my mid-40s and they no longer feel as comfortable as they once did. 
I have experimented with ALL the styles in the last two years — some purchased, some borrowed, some just tried on in shops and discarded immediately. There was my high-waisted era when I bought a whole new range of undies to match, only to suddenly see the waists drop back down to a Y2K g-string exposing level. No thanks.
Since then I've tried the baggy, the wide leg, the cargo, the new bootleg, the mom, the crop-flare, the girlfriend and the boyfriend and it is hard to know what works anymore.