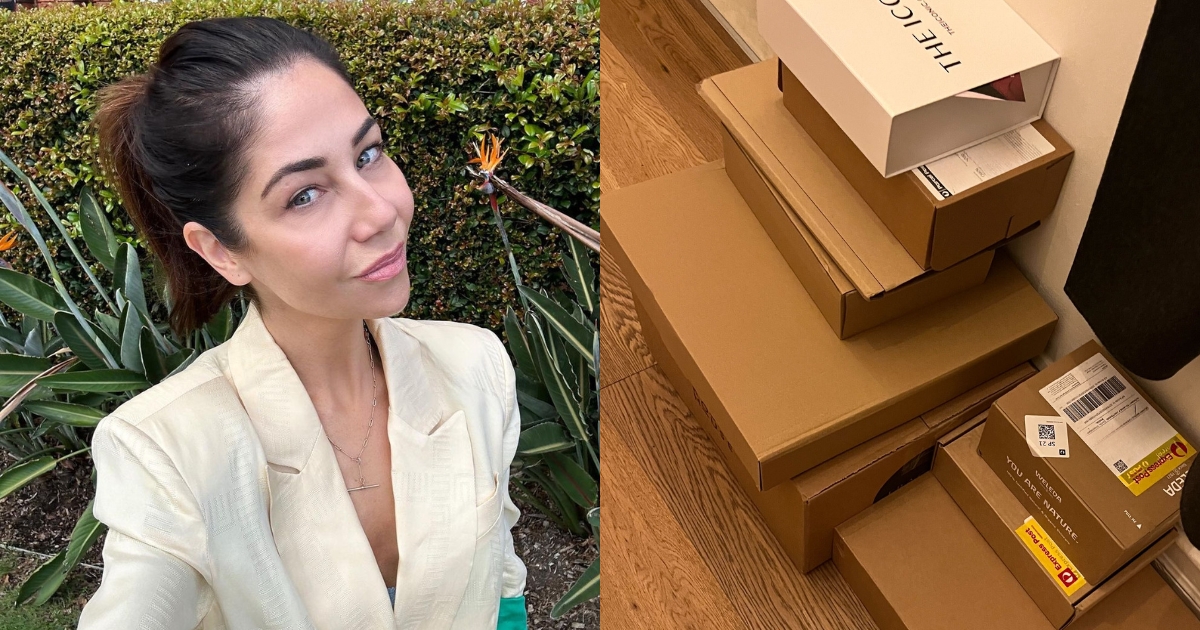 Oh, and speaking of Black Friday, they currently have a Black Friday deal for annual OnePass membership for just $20, instead of the usual $40, so it's a smart move to sign up now before you tackle your Black Friday wishlist. 
OnePass saved my life when I moved house a few months ago. I needed so many things but was drowning in the admin of packing, plus work and parenting. It meant I often forgot something I needed in my Bunnings or Kmart order, but it didn't matter – I could jump on and order again without beating myself up because I didn't have to pay for postage.
Refine your search.
Websites that offer a huge selection are so handy for a bulk order, but can also be overwhelming to browse. 
I always start by narrowing down my search. If it's fashion, I'll pick my size to make sure they have what I like in stock – there's nothing worse than falling in love with something and then clicking to find out they don't have the size you need. 
I also know what styles and cuts suit me, so I filter out things like mini dresses. If I'm after something really specific (I was recently on the hunt for the perfect nude shoes), I'll filter by colour so I'm only served what could work. 
I do the same for my budget, of course. While I love shopping, I also really like a bargain and hate the feeling of guilt and regret if I later feel like I've spent too much on something. If it's a fancy website, I'll toggle the settings to "least expensive to most expensive", or I'll set a hard budget of a dollar amount so I'm not served any items over that price.
Create a wishlist.
Most online sites offer the ability to "heart" an item, add them to your wishlist or in Bunning's terms, add them to your "project lists".