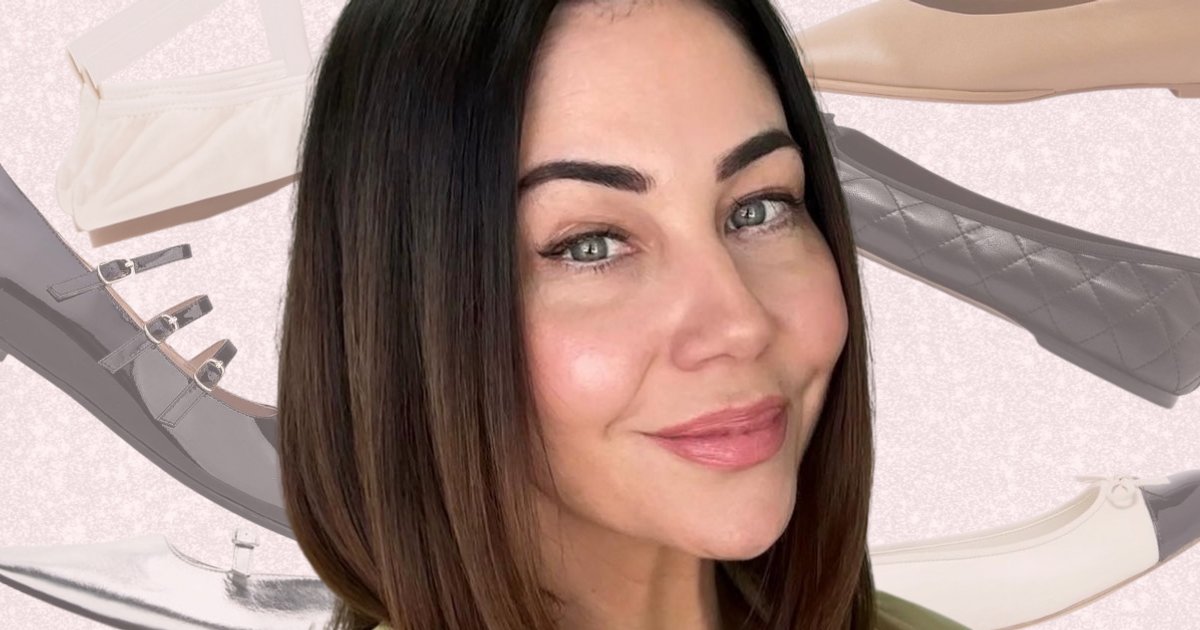 Welcome to Leigh's List. A weekly column, a bit like an agony aunt, but for your shopping woes. A self-confessed shopping addict, Leigh Campbell enjoys nothing more than hunting down the *thing* you've been searching for but haven't been able to find.
Praha asked:
"Leigh, sliding into your DMs to get your opinion on the ballet flats out this season. I've seen various styles but I always associate closed-toe shoes with winter. Do you think you'll wear them? Which ones do you like? What do I wear them with? Thank you for your help!"
Leigh answered:
"Yes! I haven't seen a shoe trend take over my social media feed so quickly and widely as this season's ballet flats. They're kind of a Mary-Jane/ballet flat hybrid, and the good news is there's not just 'one' style. Some are the classic shape, while some have straps across the top of the foot or around the ankle, and others are more square at the front, or even pointy. And any colour goes. 
"I love this style of shoe because it's as versatile as trainers, or even sandals. Wear them with jeans, or with smart shorts and a blazer. They also look great with dresses and skirts of any length. And the best bit — they are comfy! I'm here for more flat shoes, and so are my feet.
"Below are my faves."
Image: Myer/Canva.